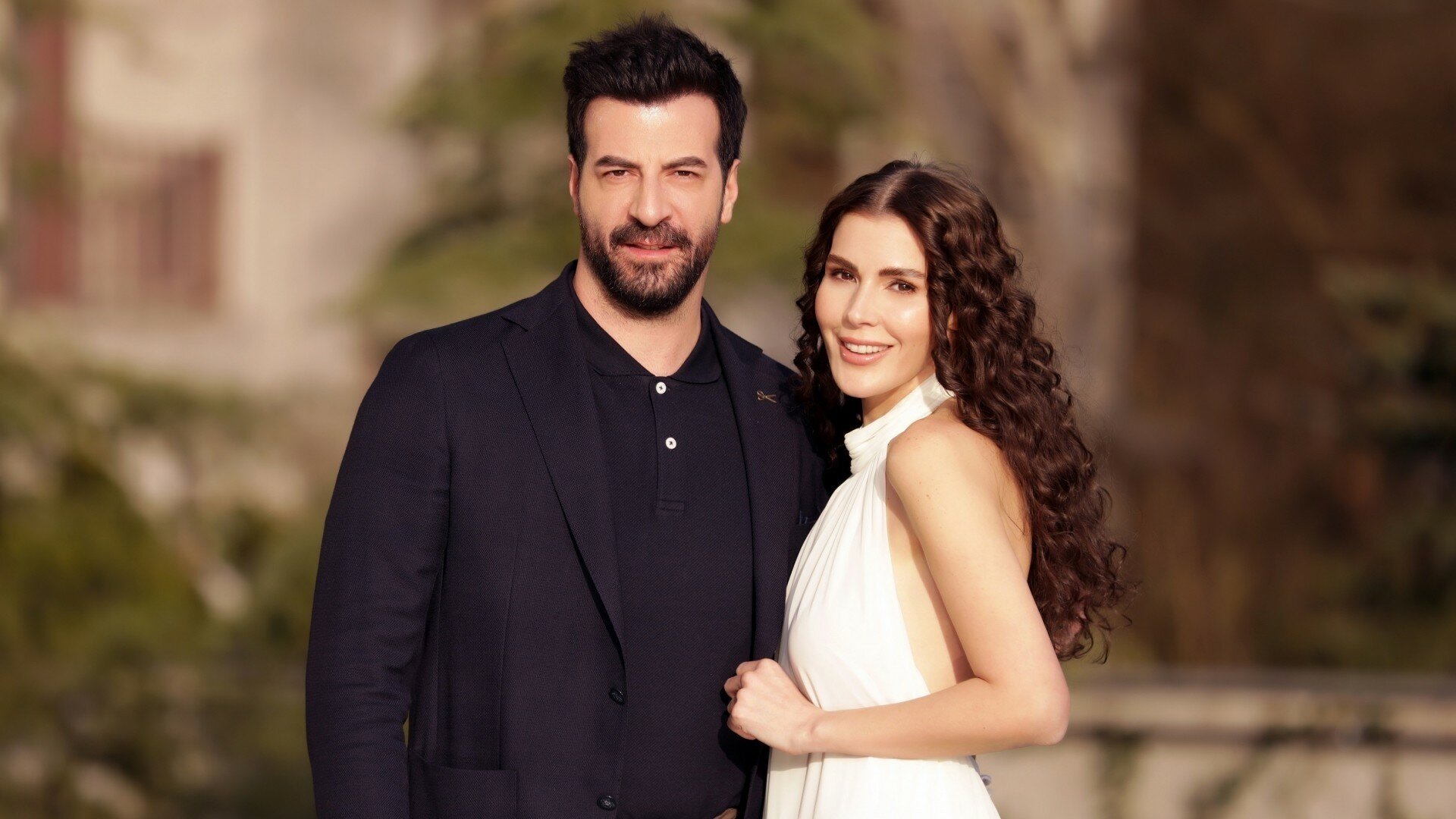 Quality : HD 1080p
Language : Turkish
Short link :
https://turkish123com.com/?p=5379
Episode 18
The Goodness Episode 18
Episode summary
After his mother fired Neslihan, Poyraz was afraid of losing Neslihan and declared his love for her. Will Neslihan, who is dealing with financial problems apart from the turmoil in her life, respond to Poyraz's person? On the other hand, Damla lied that she was pregnant in order to get Poyraz. Will Poyraz fall into Damla's trap? Damla uses Melis to keep Murat's money. She threatens to tell Melis that Murat is married and has children. Murat will either give in to his threats or report to the police that Damla killed Koray.
With the efforts of Atilla, Melis, who was seen next to Murat in the camera recordings, is reached. It is only a matter of time before the police reach Murat, who has a warrant for his arrest. When Melis goes to the police station for a statement, Neslihan appears before her and tells the facts about Murat that she does not know and asks the police to tell her where she is. Thus, Melis learns from Neslihan that Murat is married and has children. Melis realizes that she has been deceived and is experiencing a great disappointment. To take revenge on Murat, will she tell the police where she is?
Previous Episode Summary
Damla, who is determined to keEp Neslihan away from Poyraz, increases the size of the threat and sends a "gift" for Nehir and Batu. Melis, who learns Murat's true identity, bleeds.
First, the gift that Damla sent and then what Eda said, Şahika calls Koray and says she doesn't want to stay in that house anymore. Koray will talk to Neslihan one last time. There is a big showdown between Neslihan, Koray, Şahika, and Damla.
---
Iyilik Episode 18 English Subtitles High Quality on turkish123com ;
Watch and download also in Spanish subtitles on :
Original Title: İyilik
English Title: Goodness
Genre: Drama
Broadcast Network: Fox TV
Director: Murat Öztürk
Producer: Fatih Aksoy
Writer: Melis Civelek
Total Episodes: April 29, 2022
Synopsis And Cast :
What the synopsis of  the series ? Who are in the casts ? When will the series be released?
Fox TV is preparing to enter the market with a brand new series. The new series, which featured names such as Hatice Şandil and Perihan Savaş, attracted a lot of attention with its cast. The series actors actresses were also very curious.
The highly anticipated poster of the TV series (Goodness)" starring such successful names as Hatice Şendil, İsmail Demirci, Sera Kutlubey and Perihan Savaş has been released. The poster featuring Hatice Şendil, İsmail Demirci and Sera Kutlubey was widely shared on social media.
Release Date :
The series , which will meet the audience on the Fox TV screen, attracted a lot of attention with its cast. The synopsis of İyilik series and the actors of the series were also very curious. Here are all the curiosities about the new series İyilik. Prepared to meet the FOX audience with its first Episode on Friday, April 29 at 8 P.M, İyilik series is produced by MEDYAPIM and directed by Murat Öztürk.
İyilik turns out that Neslihan's life, which she thought was very happy, was actually an illusion. Neslihan is actually cheating on her husband. Damla, the second woman in the series, remains on the other side of reality. The series tells the struggle of Neslihan for herself and her family.
Synopsis :
In the series  Neslihan (Hatice Şendil) has a magnificent and enviable life from the outside. While Neslihan believes in this illusion and thinks she is living a perfect life, she learns that the person she trusts most in life, her husband (Ismail Demirci), has been cheating on her for a long time. Moreover, with Damla (Sera Kutlubey), whom she replaces her sister with.
All the stones he steps on are displaced and Neslihan has to question and re-interpret right and wrong, good and bad, so that she can stand up again and fight for herself, for her family, for her children…
İyilik (Goodness) Adapted Series
The broadcast date of the first Episode of the TV series "İyilik", adapted from the South Korean TV series "The Queen's House", produced by MEDYAPIM and directed by Murat Öztürk, has been announced.
Cast :
Hatice Şendil Sağyaşar as Neslihan
The beautiful and successful actress Hatice Şendil was born on January 2, 1983 in Istanbul. Her mother is of Albanian origin and is from Istanbul, and her father is from Thessaloniki and is from Antalya. The beautiful actress, who has participated in many successful works before, brought to life the character of Elif Doğan in the TV series "The day my destiny was written", which was shown on Star TV.
Additionally, Ms. Dila participated in such songs as Karadağlar, Wild Rose, Wolves, and Valley Ambush. Lastly, we saw the beautiful actress in the TV series Uyanış Büyük Selçuk.
Ismail Demirci as Rafet
İsmail Demirci was born on November 13, 1984 in Ankara, the actor studied computer programming and graduated as a computer programmer. He completed the Anadolu University State Conservatory Theater Department.
He played the character of Erkan in the series Kurtlar Vadisi Ambush. He has appeared in such productions as Mothers and Daughters, Factory Girl, Sparrow Palace, Father of Fathers, Magnificent Century, and Mailbox. After giving life to the character of Mehmed Bir Cihan Fatihi Şehzade Orhan, which was broadcast on Kanal D screens, he appeared in front of the camera with Kuzey Karkateri in the series Kuzey Yıldızı İlk Aşk broadcast on Show TV.
Sera Kutlubey as Damla
Sera Kutlubey was born on April 19, 1994 in Istanbul. She completed her higher education at Haliç University Theater Department and successfully graduated.
After deciding to continue her education, Sera Kutlubey took acting and diction lessons at the Başkent Academy of Communication Sciences. The beautiful actress, who appeared in front of the cameras for the first time in 2016 with the TV series "Kehribah", has also managed to turn heads with her performance here.
The successful actress, who also participated in productions such as My Father and His Family and Untitled, brought to life the character of Cemre in the television series "Zalim Istanbul", which recently aired on Kanal D. She brings to life the character of Azra in the television series 'Hercai', which is currently broadcast on ATV screens. Sera Kutlubey, who has the characteristics of Aries, is 1.67 meters tall and weighs 52 kilograms.
Perihan Savaş as Şahika Yücesoy
Perihan Savaş was born on June 14, 1957 in the Fatih district of Istanbul. Her real name is Şerife Perihan Şaş. She finished his education in high school. He first took the stage in the children's section of the Istanbul City Theater when he was only 5 years old and continued his work in this field until 1970. Savaş, who took the stage in many plays such as The Little Princess, Romeo and Juliet and the Kindness Fool took on the role of a white screen actor in 1971.
The adventure of cinema, which began with the films called "The Fearless Five" in Şehzade Sinbad's Mount Kaf, continued with 120 films. The beautiful actress, who is also in many series and television shows, fell ill with dysentery on the set of the film "Su (El agua)" in 1986. In the interviews she gave about her life on the set, she stated that she calmed down in the movies he starred with Kadir İnanır and that he was also afraid of Erol Taş. When Perihan Savaş was 13 years old, he got engaged to a 22-year-old man who was studying at a military school and later made their marriage official. But her marriage lasted 6-7 months, and then she decided to leave.
other actors
Özgür Çevik as Koray
Mina Akdin
Umut Kaplica
Sefa Tantoğlu
Pelinsu Karayel
Elif Gizem Aykut
İlayda Aydın
---
Goodness Episode 18
Iyilik Episode 18, Goodness Episode 18, Iyilik Episode 18 English Subtitles, turkish series with english subtitles,iyilik 18 Episode with english subtitles,iyilik 18 with english subtitles,iyilik epi- 18 with english subtitles